On your feet all day?
Legs swollen and tired? Feet achy?
Diagnosed with varicose veins, edema, venous insufficiency,
deep vein thrombosis?
Doctor prescribed or recommended compression socks?
Teachers, construction workers, hospital staff, waiters/waitresses, factory workers, salespeople, police officers, parents—
If you're on your feet all day, or have a medical condition that leaves your legs or feet tired, swollen and painful—
You need the right kind of compression socks to reduce pain and swelling!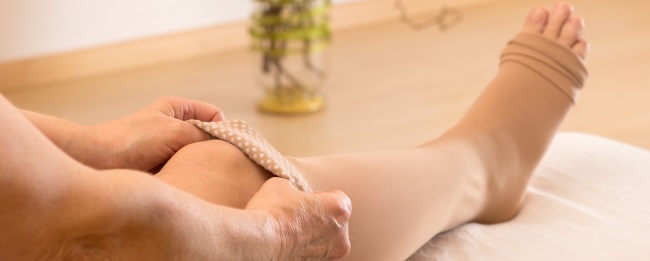 Whether you need prescription or nonprescription socks, we'll make sure you get the right fit and right compression—in the colors and styles you prefer.
Ordering over the internet—or buying nonprescription socks when you need prescription-strength—can be risky.
Don't waste time and money on the wrong products! Or take dangerous risks, such as:
Leaving a serious condition untreated – Edema, deep vein thrombosis, phlebitis, lipodermatosclerosis, leg ulcers, lymphedema, varicose veins, venous insufficiency—all require socks in the right fit and right compression
Risking an aneurism – It's dangerous to fly without compression socks if you need them
Measuring yourself incorrectly – The wrong size or wrong compression won't help you
Worsening the pain and swelling – If you need prescription-strength socks, the nonprescription kind won't help
Risking complications – If your compression socks are too tight, fluid will move too quickly into your upper body and chest
Buying from internet sites – Many sites buy incorrectly labeled socks at discount, so you end up with the wrong size and wrong compression Many sites buy old inventory, your compression stockings might be dry rotten
Risking blood clots – The right compression socks help prevent blood clots after surgery
Dealing with uncaring, untrained pharmacy or medical supply store staff – You need a certified fitter, trained to offer caring, personalized service
No guarantees – You need correct fit and compression, and the option to return and be re-fitted if necessary
Don't take chances!
Get the right compression socks—in the styles,
size and compression you need!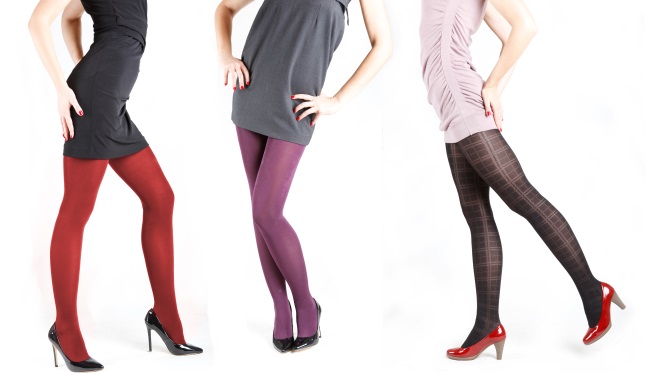 We offer several lines of both ready-to-wear and custom-fitted compression socks for both men and women—prescription and non-prescription—in a variety of colors, styles and designs.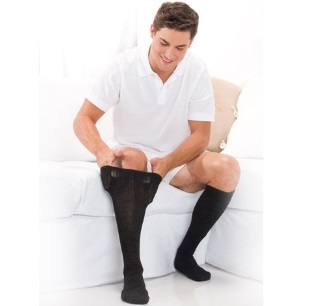 Our certified professional fitters will help you find the styles, size and compression that are right for you.
At Caring Touch, you'll receive:
A 100% guarantee on all products and services, so that you're assured of a complete refund if you're not satisfied (30 Day Manufacturer's Refund on Defects and unopened boxes)
A perfect fit—socks in the right size and compression, so that they wear comfortably, look great, and provide maximum comfort and pain relief
Current styles for both men and women, so that you have a variety of colors, brands and styles to choose from
A unique line of compression socks for seniors and those with special needs, so that if you have hand weakness, lack of mobility or other challenges, you get the help and support you need
Your order quickly filled, so that your leg health and comfort can start to improve now!
A periodic reminder card, so that you can be measured again if your size or compression prescription has changed
Answers to all your questions, so that all your product and insurance concerns are taken care of
All of our Maryland locations serve compression socks clients.
Move toward your wellness goals in confidence, style and comfort.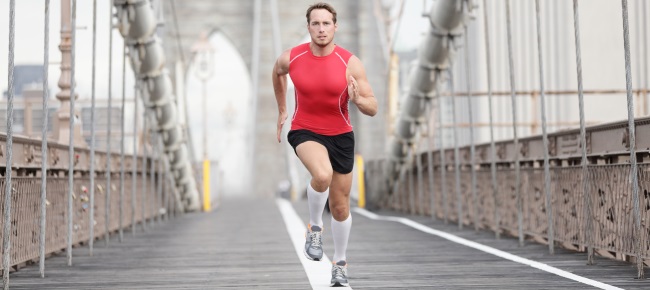 Make your appointment today!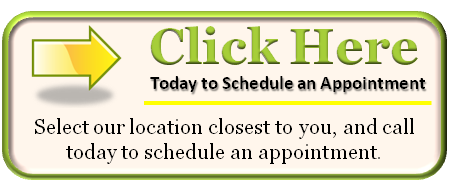 Personalized care that puts your health and well-being first
All Caring Touch Medical, Inc. locations are Medicare certified.
All Caring Touch Medical, Inc. locations accredited by the Maryland Board of Pharmacy and American Board of Certification (ABC) in Orthotics and Prosthetics.
All Caring Touch Medical, Inc. fitting staff are ABC and/or BOC certified.