Had breast cancer surgery or radiation therapy wtih
Lymph Node Removal that instigated Lymphedema?
Diagnosed with lymphedema?
Doctor prescribed a compression garment?
Need a new or better fitting lymphedema garment?
Lymphedema is a serious medical condition that can result after the surgical removal of lymph nodes.
It can also be caused by Genetics, Mosquito Bites, Spider Bites, any bruising to the lymphatic system.
Symptoms can include:
Swelling of arm, hand, leg, foot, shoulder, breast, chest or any part of the body.
Feeling of tightness in the skin on swollen area
Feeling of heaviness, swelling or aches in arm, hand, leg, foot, chest or breast
Lack of mobility in swollen area
Thickened or hardened skin in swollen area
Recurring infections in affected area
If you've been diagnosed with lymphedema, your doctor has probably prescribed a lymphedema compression sleeve or other compression garment.
Your lymphedema garment must be the right size, type and fit
to reduce swelling and discomfort.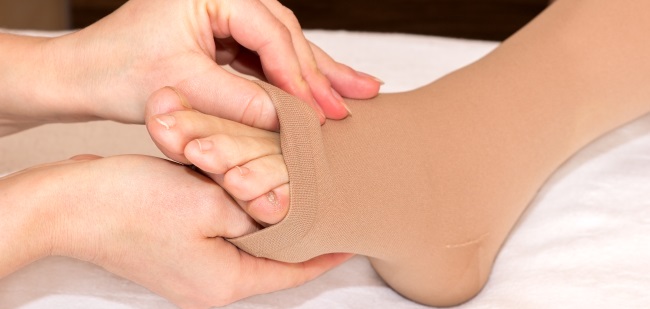 Don't leave lymphedema untreated! Risks can include:
Numbness – A loss of feeling and mobility
Infections – A severe skin infection or infection of the lymph vessels
Lymphangiosarcoma – A rare malignant tumor in the soft tissue
Lymphedema ulcers – Wounds or open sores that can spread or get worse if left untreated
Avoid these serious complications –
Get the lymphedema garment, information and personal care you need!
Our certified compression fitters will make sure you receive the compression garment your doctor prescribed.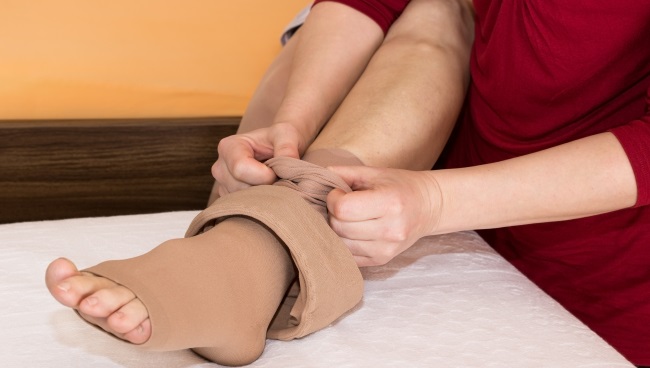 At Caring Touch, you'll receive:
A 100% guarantee on all products and services, so that you get the exact product and service you need—or a complete refund
Measurement for a perfect fit, so that you receive the right size garment, fitted to reduce swelling and keep or increase mobility, without sliding out of place
Instruction on how to use and care for your compression garment, so that you can pull it on or off easily and confidently
High-quality garments for all day or all night use, so that they'll last 4 to 6 months with normal wear and care
Custom-fitted compression sleeves or other lymphedema garments, so that you're fitted with the right garment for your size, style and medical needs
Extra support for seniors and those with special needs, so that you have all the additional help and information you need
Your order filled quickly, so that you receive your garment as soon as possible
Answers to all your questions, so that all your product and insurance concerns are taken care of
The right garment in the right fit, in the colors and styles you prefer!
All of our Maryland locations serve lymphedema patients.
Make your appointment today!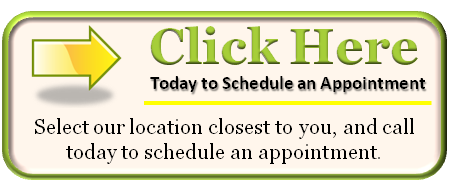 Personalized care that puts your health and well-being first
All Caring Touch Medical, Inc. locations are Medicare certified.
All Caring Touch Medical, Inc. locations accredited by the Maryland Board of Pharmacy and American Board of Certification (ABC) in Orthotics and Prosthetics.
All Caring Touch Medical, Inc. fitting staff are ABC and/or BOC certified.