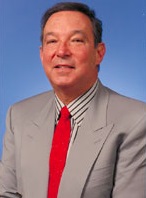 "Dear Ms Drybala-I am the chief of Orthopedics(The Rubin Inst) at Sinai; on 10-18 I went to your facility to purchase some support hose and other accessories.
I was met by Schedeen with a smile and firm handshake, we discussed my needs and she immediately set out to help me asking if I would mind if a trainee would accompany her; of course I agreed to have the trainee watch!
We went thru various measurements and devices before finally settling on some supporthose and an assistive device-she helped me getting in and out of the hose etc by being on her knees-she was smiling and so helpful while making me comfortable both physically and mentally! She is a real asset to your facility; she carries herself very professionally!
I also appreciate the professional courtesy she afforded me."
Sincerely,
Jerome P. Reichmister MD
Chairman Rubin Inst
Chief of Orthopedics, Sinai Hospital
---